All Your Catering Needs Since 1989

Copyright 2016 Colby's Pig Roast Catering Inc. 1254 Rush Scottsville Road, Rush, NY 14543

(585) 533-2310
Questions?

(585)533-2310

Call Kim & Jim  

Anytime!

​Catering the Greater Rochester, NY Buffalo, NY and The Finger Lakes Region Including: East Rochester, NY ~ Greece, NY ~ Brockport, NY ~ Irondequoit, NY ~ Webster, NY ~ Penfireld, NY ~ Perinton, NY ~ Brighton, NY ~ Rush, NY ~ Henrietta, NY ~ Chili, NY ~ Brighton, NY ~ GATES, NY ~ Victor, NY ~ Palmyra, NY ~ Pittsford, NY ~ Mendon, NY ~ Honeoye Falls, NY ~ Le Roy, NY ~ Scottsville, NY ~ Canandaigua, NY ~ Phelps, NY ~ Geneva, NY ~ Trumansburg, NY ~ Geneva, NY ~ Geneseo, NY ~ Dansville, NY ~ Batavia, NY ~ Ontario, NY ~ Sodus, NY ~ Letchworth Park, NY ~ Mumford, NY ~ Calidonia, NY ~ Churchville, NY ~ Bergen, NY ~ Hamlin, NY ~ Hilton, NY ~ Fairport, NY ~ Marion, NY ~ Palmyra, NY ~ 

Colby's Amazing BBQ

CATERING BUFFETS 

30 - 2500 guests   

We Cater School, Church & Club Events

For 25 Years Colby's has Catered

backyards, halls, airplane hangers & parks 

Jerris Wadsworth Country Estate

Wedding Barn & Events 

New York's Best

BBQ Caterer

& Pig Roast 

"Visit Colby's Ice Cream, Bakery & Barbecue

Famous Barbecue - Burgers - Fries  - Friday Fish Fries 

Picturesque Gardens and Views

WEDDING BARN 

SEATING UP TO 250 GUESTS

PLUS COCKTAIL BARN

Colby's Best Rochester Catering for Weddings Receptions,Rehearsal Dinners,barbecue, corporate event caterer, desserts,specialty caterer, bbq caterer, Engagement Parties caterer, retirement caterer, birthday caterer, anniversary caterer, Funeral caterer, Family Parties

Compare Colby's Catering  in Rochester and save: 

​Madeline's Catering

Tasteful Connections

Creative Caterers

Chefs Catering

Sarkis Catering 

Creative Caters

Dinosaur Barbeque Catering

All Occasion Catering

Forrest Hill Catering 

Jines Restaurant

Gatherings Catering 

Sticky Lips Catering 

Chiavettas Catering

Red Osier Catering 

Partyman Catering 

Runds Catering 

Woodcliff hotel spa Catering 

Lunch - Dinner - Company Picnic - Social Event - Safety Meeting - Associations

 We Make It Yummy

Amazing New 

Now Booking 2019 & 2020  

​Historic   Beautiful

Full Service

Historic 1830's Cobblestone Home

​Two Barns (Ceremony and Reception)

Amazing Scenery & Historic 1830 Home 

Minutes from Hotels & ROC Airport

3,000 sq. ft. covered deck

Customizable Menu & Service Options

Climate Controlled Dining Barn  

36 Flavors of Ice Cream & Shakes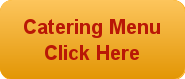 Some Recent Great Customers 

1,000,000 Guests Served Since 1989

Freshly Prepared With Finest Ingredients... Always 

Open End of March For Season 


Colby's

WEDDING VENUES

"Country Paradise" 

Rochester and Finger Lakes Newest 

Full Service Rustic Wedding & Socal Event Venue Located Minutes from Rochester